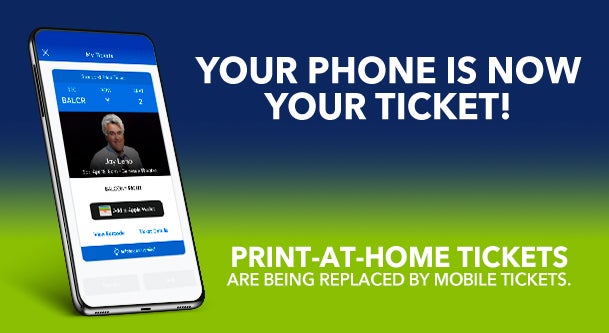 View All Blog Posts
Nov 4, 2019
IMPORTANT INFO! Tickets are Going Mobile
To help protect against ticket fraud, Ticketmaster is phasing out its print-at-home ticket option. Using your mobile phone or smart device will become the new standard for receiving, managing and redeeming your tickets at The Genesee Theatre. It's safe, fast and easy to use.
Frequently Asked Questions:
Q: When will this take affect?
A: Beginning November 2019, newly announced shows coming to The Genesee Theatre will no longer provide the option for customers to select print-at-home tickets when making their purchases online.
Q: If I already have print-at-home tickets for an upcoming show, can I still use them?
A: Yes. All current print-at-home tickets are still valid.
Q: How do I access my digital tickets on my smartphone?
A: Download the FREE Ticketmaster app from the iTunes App Store or the Google Play Store.
Q: Do I still have the option to receive a physical ticket?
A: Yes. If you make your purchase online, there are still options for tickets to be mailed to you. Or, if you prefer, you can visit The Genesee Theatre Box Office to make your purchase. Box Office hours are Tuesday-Friday 12-6 PM and Saturday 10 AM-4 PM.
Q: What are the benefits of Digital Tickets?
A: Digital tickets incorporate a QR (quick response) barcode that increases protection against ticket fraud. A simple scan provides quick and easy entry into The Genesee Theatre. What's more, with the Ticketmaster app on your smartphone or mobile device, you have instant access to all your tickets and the ability to manage them anywhere, anytime.
Q: Can I print my ticket from home?
A: No. With QR Digital Tickets, all tickets are fully digital and only accessible on your mobile device. Your phone is your ticket.
Q: Can I use a screenshot of my ticket?
A: No. A mobile ticket must be provided either within the app, the mobile website or within your phone's wallet to gain entry.
Q: What if my phone breaks, dies or is lost/stolen before I arrive?
A: Simply come to the box office, present your ID, and we can issue you a printed ticket.
Q: Can I have multiple tickets on a single phone?
A: Yes. However, we recommend transferring any tickets you're holding in advance to everyone attending. Everyone can enter on their own, explore the venue and you can meet at your seats.
Q: What if my entire party isn't with me when I am ready to enter?
A: Ticketmaster makes it easy to send tickets to everyone in your party in advance. You can easily transfer each member their own ticket in advance, allowing everyone to enter on their own.
Q: How do I send a ticket?
A: It's easy! Using the Ticketmaster app, sign in to your account.
Select My Events, then tap the event you'd like to transfer ticket for.
Tap Transfer, select the ticket/s you'd like to send, and enter the recipents info.
You're all set! We'll send an email to your recipient to accept their tickets right in their account.
Sending multiple tickets? Simply complete the steps above for each ticket.
Q: Does the person I send the tickets to need to have a Ticketmaster account?
A: Yes. If they don't have one already, they can easily create one in just a few minutes when they accept their tickets.
How To Access Mobile Tickets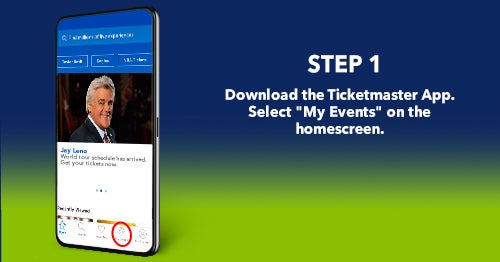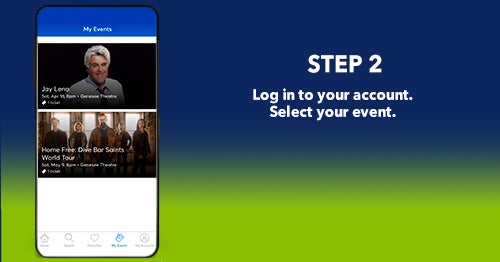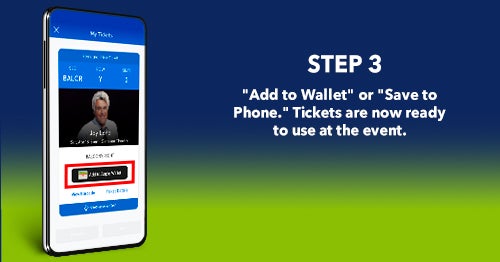 Print This Page