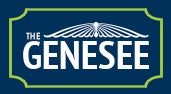 8 Week Event Suspension
Due to public health concerns surrounding Covid-19, we are complying with Illinois Governor J.B. Pritzker's mandate to postpone large events over the next 8 weeks. This includes the following Genesee shows:
Saturday, March 14, 2020 Bumping Mics with Jeff Ross & Dave Attell Thursday, March 26, 2020 Melissa Etheridge
Friday, March 27, 2020 Kenny G
Saturday, March 28, 2020 Daniel Tiger's Neighborhood
Thursday, April 02, 2020 Brit Floyd
Friday, April 03, 2020 Ron White
Saturday, April 04, 2020 Glenn Miller Orchestra
Friday, April 10, 2020 Peppa Pig
Saturday, April 11, 2020 LeAnn Rimes
Friday, April 17, 2020 Christopher Cross
Saturday, April 18, 2020 Jay Leno
Thursday, April 23, 2020 Million Dollar Quartet
Saturday, April 25, 2020 Theresa Captuo
Friday, May 1, 2020 Peter Yarrow & Noel Paul Stookey
Thursday, May 7, 2020 Little River Band
Friday, May 8, 2020 Los Chicos del 512: The Selena Experience
Saturday, May 9, 2020 Home Free
We are working hard to find new dates for these shows and will be sending regular updates. If you have purchased a ticket to any of these shows and would still like to attend, your ticket will automatically transfer once the new date is determined.
If you are interested in a refund, it will be available at your point of purchase. Any other questions may be directed to The Genesee Theatre Box Office at 847-263-6300 or [email protected] These are unusual circumstances so response time may be slower than normal. We appreciate your patience and continued patronage.
FAQs
The Genesee Theatre Box Office will be minimally staffed to comply with social distancing standards. We are doing everything we can to answer your questions in a timely manner. Please see FAQs below before calling.
1) I have a ticket to a show that has been postponed. What should I do?
Please hold on to your ticket until the new date is announced. If you would like to request a refund at that time, please contact the point of purchase. If your show has been rescheduled and you can attend the new date, no action is required. Your ticket will automatically transfer.
2) How will I know when my show is rescheduled?
We will be updating our website, social pages, and sending out e-mails as soon as we are able. Follow us on Facebook and visit GeneseeTheatre.com/signup to receive our e-mails.
3) I bought my ticket on GeneseeTheatre.com or Ticketmaster. How do I request a refund?
Tickets purchased through the Genesee website are Ticketmaster purchases. The most efficient way to request a refund is through the Ticketmaster app. On the bottom of the "My Tickets" page you will see an option to "Request a Refund." You will receive a refund to the original method of payment within 30 days.
If tickets were transferred to you from the original buyer, the tickets will be needed to be transferred back to the original buyer for the refund to be processed.
More information is available here: https://blog.ticketmaster.com/guidelines-canceled-postponed-events/
Please note, Ticketmaster is working with minimal staff. Your patience is appreciated.
4) I bought my ticket through Stubhub, Vividseats, or a similar resale site. Do I still get a refund?
Please contact the point of purchase directly regarding their refund policy. We are unable to assist with these purchases as these sites are not directly affiliated with the Genesee Theatre.
5) I still have questions. Who should I contact?
If you have a question or comment, please contact [email protected]. If you have a ticket issue that is not addressed on this page, please write to [email protected] or call 847-263-6300. The Box Office is working with minimal staff. Your patience is appreciated.
Print This Page